Avant Concierge Urology Now Offers Innovative Rezūm™ Water Vapor Therapy to Treat Benign Prostatic Hyperplasia (BPH), or Enlarged Prostate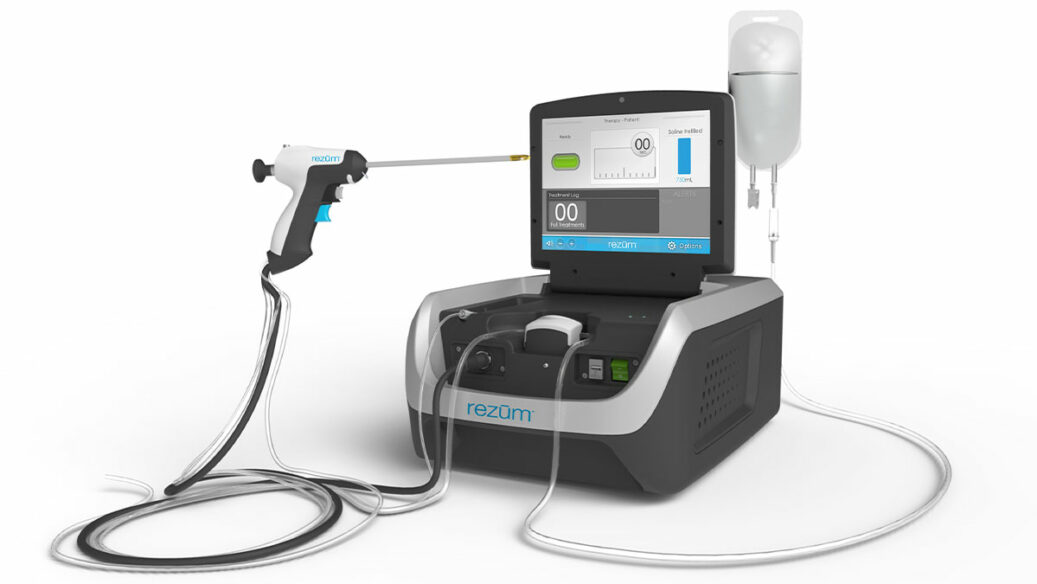 Avant Concierge Urology Now Offers Innovative Rezūm™ Water Vapor Therapy to Treat Benign Prostatic Hyperplasia (BPH), or Enlarged Prostate
Minimally Invasive Procedure Provides Lasting Relief Without Surgery or Medication1
Avant Concierge Urology today announced it has added a new treatment option, Rezūm™ Water Vapor Therapy — a minimally invasive in-office procedure for men looking to treat their benign prostatic hyperplasia (BPH), not just the symptoms. Rezūm Therapy uses natural water vapor to reduce the size of the prostate and provide lasting symptom relief from BPH without invasive surgery or the potential side effects of prescription drugs.1
BPH is a condition in which a man's prostate enlarges and squeezes the urethra, causing frustrating symptoms such as frequent or urgent urination, a weak or interrupted urine stream, and the need to get up several times a night to urinate. It affects about 50% of men by age 60, and 90% of men by age 85.2
"For years, the primary options for treating BPH were through behavior modifications, medications or invasive surgery," said Dr. Sijo Parekattil, Medical Director of Avant Concierge Urology. "However, medications may not work for everyone and may have undesirable side effects. With Rezūm Therapy, we're able to provide relief of BPH for men who want to avoid invasive surgery and implants."
During Rezūm Therapy, which takes place during one short office visit, natural water vapor is released throughout the targeted prostate tissue. When the steam contacts the tissue and turns back into water, it releases energy, killing the excess prostate cells that squeeze the urethra. Over time, the body's natural healing response absorbs the dead cells and shrinks the prostate. With the extra tissue removed, the urethra opens, reducing BPH symptoms.
"As many men get older, their prostate gland enlarges, which may squeeze the urethra and obstruct the flow of urine," added Parekattil. "Some minimally invasive procedures may only treat BPH symptoms, not the underlying condition. What's great about Rezūm Therapy is that it does not require general anesthesia, and helps most men see symptom improvement within a few weeks.3* Patients typically return to regular activities within a few days after treatment.3*"
Rezūm Therapy has undergone extensive clinical trials to evaluate the safety and efficacy of the treatment.1 It is now included in the American Urological Association's BPH treatment guidelines and has four-year follow-up data showing its ability to treat prostates with hyperplasia of the central zone, lateral lobe and/or median lobe.3
Rezūm Therapy is currently being used in many leading urology practices throughout the United States and around the world. To date, more than 55,000 patients have been successfully treated with Rezūm Therapy.4
About Avant Concierge Urology
Led by Dr. Sijo Parekattil, world-renowned for the thousands of successful microsurgical procedures he has performed during his career, Avant Concierge Urology specializes in the treatment of conditions related to the kidneys, urinary bladder, prostate, urethra, and male reproductive organs. Dr. Parekattil has long been considered a pioneer in the field of urologic microsurgery. Avant Concierge Urology offers treatment options that bring the latest and greatest in microsurgical tech advances to patients in an in-office setting that is (a) safer and (b) more efficient, translating to more cost-effective solutions that also ensure decreased down-time. It's a win-win for everyone involved, and these options are made possible by the advanced technology that Dr. Parekattil has hand-selected to treat patients in the clinic. For more information, visit https://avanturol.com or Rezum.com.
---
1 McVary KT, Rogers T, Roehrborn CG. Rezūm water vapor thermal therapy for lower urinary tract symptoms associated with benign prostatic hyperplasia: 4-year results from randomized controlled study. Urology. 2019 Apr;126:171-9.
2 What is BPH? Urology Care Foundation website. https://www.urologyhealth.org/urologic-conditions/benign-prostatic-hyperplasia-(bph).
3 McVary KT, Gange SN, Gittleman MC et al. Minimally invasive prostate convective water vapor energy (WAVE) ablation: A multicenter, randomized, controlled study for treatment of lower urinary tract symptoms secondary to benign prostatic hyperplasia. J Urol. 2016 May;195(5):1529-38.
4 Date on file with Boston Scientific.
*Dependent on individual clinical situation and healing response.
Results from case studies are not necessarily predictive of results in other cases. Results in other cases may vary.
IMPORTANT INFORMATION: These materials are intended to describe common clinical considerations and procedural steps for the use of referenced technologies but may not be appropriate for every patient or case. Decisions surrounding patient care depend on the physician's professional judgment in consideration of all available information for the individual case.
Boston Scientific (BSC) does not promote or encourage the use of its devices outside their approved labeling. Case studies are not necessarily representative of clinical outcomes in all cases as individual results may vary.
Rezum.com is a website sponsored by Boston Scientific.
Caution: U.S. Federal law restricts this device to sale by or on the order of a physician.
All images are the property of Boston Scientific. All trademarks are the property of their respective owners.
© 2019 Boston Scientific Corporation or its affiliates. All rights reserved. URO-699203-AA DEC 2019